Get beautifully smooth cinematic motion with our tripod wheels!
The Nautilus Tripod Wheels™ are a Track Dolly and Camera Slider system that provides the ability to achieve beautiful cinematic motion in one affordable package. Made right here in the USA.
There is no platform to constrain your tripod, nor limits on slider length, just three elegant wheel assemblies that mount directly to your tripod legs. This allows you to run your tripod in many configurations and on a variety of inexpensive track – even on curved track. The Nautilus Tripod Wheels give you unprecedented options for capturing moving cinematic shots.
A fantastic tool for capturing smooth cinematic footage! – Made in the USA
Includes:

Nautilus Tripod Wheel Assembly (3)
Padded U-bolts (6) with Pouch
Nylon Carrying Bag
Sincere gratitude for supporting our small business!
The Nautilus Tripod Wheels run on straight or curved track from 3/4" to 1-1/2" diameter.
Choose the track that works best for your needs and the tripod wheels just follow along.
| | | |
| --- | --- | --- |
| | Achieving long, smooth camera moves just got a whole lot easier! | |
What sets great footage apart from good footage is often camera movement and staging. The Nautilus Tripod Wheels enable track configuration possibilities to flow with your creativity. Our tripod wheels will really get your wheels turning.
The track options and installation video will help you decide where to start when it comes to choosing track. We explain the benefits and detail some track ideas, including how to use rubber hose as a really smooth curved dolly track. Check it out!
Track length is limited only by what track you choose and how you configure it. We show examples of the camera rolling nearly 50 feet on curved track in our extended footage video, and 10-foot slider shots are a breeze in almost any environment.
Now you can have the ability to capture professional dolly and slider moves for your next video or film project. Take a look at some of the extended sample shots to get an idea of what the Nautilus Tripod Wheels are capable of achieving.
Key Benefits:

Unlimited track length.
Curved or straight track.
Multiple track diameter options.
Easy to install and use.
Highly adaptable to many shooting styles.
| | | |
| --- | --- | --- |
| | The initial production run is very limited, so order today. | |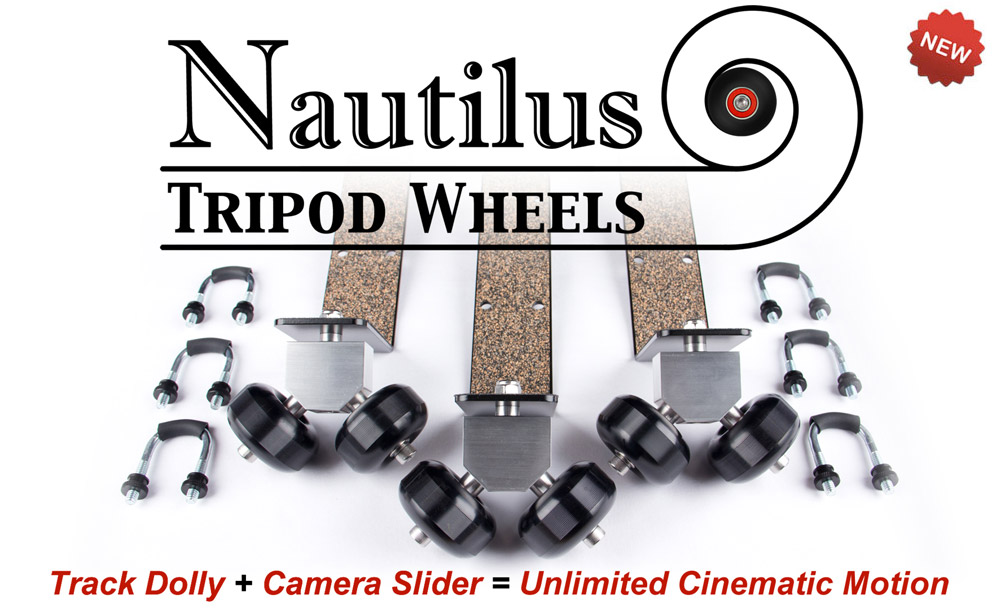 Nautilus Tripod Wheels: $249
Ships within 3-5 business days
---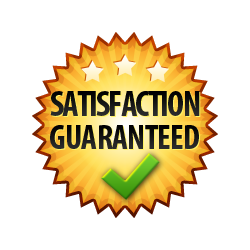 We originally set out to develop a camera slider that could travel 10 feet. We had no idea that after several scrapped prototypes, we would end up with a simple design that exceeded our goal in so many ways. By reducing complexity, we have developed a unique tool that works with just about every tripod and gives anyone capturing video with their DSLR, Mirrorless, or Cinema camera the ability to achieve really long and smooth slider or dolly shots.
Thanks for taking the time to check out our new Nautilus Tripod Wheels.
We are here to help if you have any questions.