The face of professional video cameras has changed a lot over the last several years, bringing ever more capable cameras like the Canon's 5D Mark II, Mark III 6D & 70D and Panasonic's GH2 & GH3 and Nikon D600 & D800 into the hands of the amateur and professional alike. What used to be two distinct markets, video camera, and movie camera, have now nearly merged into one.

I remember when I first heard about DSLR cameras getting video capabilities. At the time, I owned a Panasonic DVX100 and I was not sure why anyone would want to capture video with a DSLR when they lacked the much-needed features only available on professional video cameras. Well, times have changed rather quickly and thanks to tools like Magic Lantern, the DSLR can now compete with many of the professional video cameras. In fact, many DSLRs like the Canon 5D Mark III are being considered professional video cameras in their own right.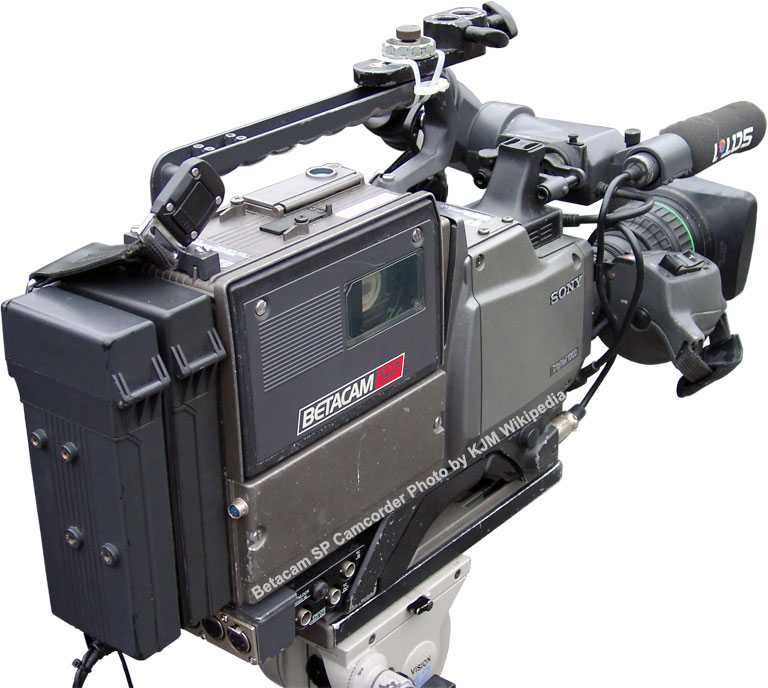 Even now, some electronic news gathering (ENG) organizations are choosing the DSLR for its portability and the robust capabilities housed in such a small form factor. As sensors have gotten better, and most recording mechanisms have moved to solid state, the need for these large cameras is shrinking along with the cameras themselves. However, many news gathering cameramen and camerawomen love the stability a large shoulder mounted camera provides, but many of them also have related back problems brought on by lugging around such a large camera.
In the early 80's the Betacam was introduced and it was one of the first, and most successful video cameras with on board recording. Before that, these types of ENG cameras consisted of a shoulder-mounted camera with a separate backpack or shoulder pack that held the recorder portion, which was then connected to the camera by cable. At least the two-unit system provided for some weight on the other shoulder helping equalize the pressure on the spine a little.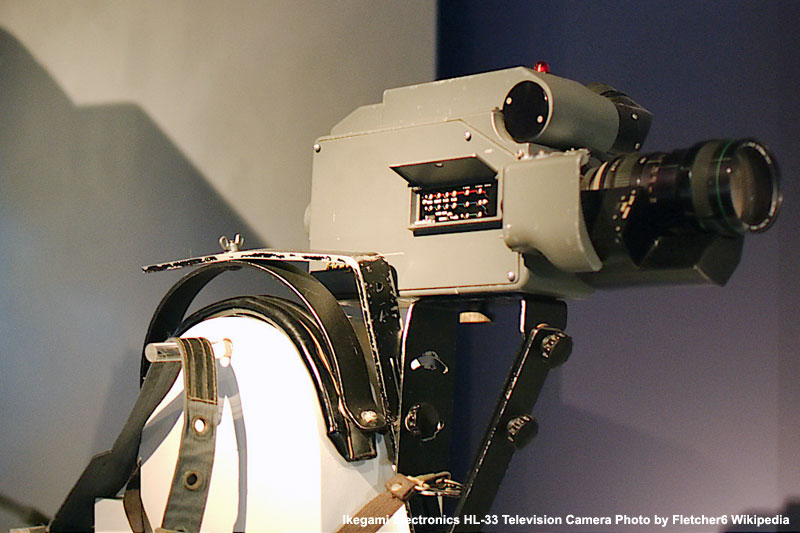 Fortunately technology has progressed and we no longer have to haul around huge weights on our shoulders to achieve great video results… or do we?
From the looks of many of the recent DSLR camera rigs on the market, you would think we are moving backwards. I am quite perplexed as to why so many camera support manufacturers think that placing everything back on the shoulder, creating offset plates, and even adding counter weights is such a great idea. Fatigue is a huge factor when hauling around so much stuff and it eventually affects the resulting video and the health of the operator. Ergonomics seems to take a back seat as designers reach to the past rather than reaching forward for new, more innovative designs.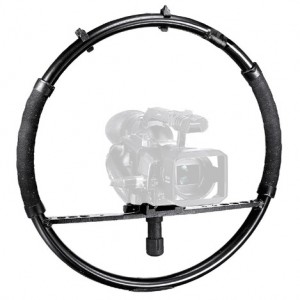 A few manufacturers have created small shoulder braces. Unfortunately, they sacrifice stability for portability in hopes of providing a lighter option for those operators not wanting to haul around so much weight.
Occasionally a new idea will come to market such as the Fig Rig, which puts the camera on a hoop that is supported with both hands. This design ended the myth that stability and good video results could only be achieved with large shoulder-mounted DSLR camera rigs. I am truly surprised that more manufacturers are not thinking outside the 1980s era shoulder-mounted Betacam box.
This is where the new DSLR Solutions Camera Rig comes in. The new camera rig design provides up to three stabilization points per arm giving you really stable video results without having to put additional weight on your shoulder and rig. It also gives the user many ways to comfortably grip the camera rig without needing to adjust a single handle.

On top of that the design puts the camera in front of the operator (no electronic view finder (EVF) or offset plate required) and gives the ability to rest the rig on the waist between shots, which even allows for hands-free operation when shooting from the hip. Lastly, the DSLR Solutions Camera Rig opens up even more creative options with easy high- and low-angle capabilities.
It is an exciting time to be a videographer or filmmaker. New camera capabilities are continually being developed with increased resolution at lower cost in smaller form factors. I am personally looking forward to seeing even more simple and innovative designs brought to market.
More information about the DSLR Solutions Camera Rig can be found here: http://www.dslrsolutions.net
A. Spence
President/CEO
DSLR Solutions
P.S. Why do we carry such heavy burdens on our shoulders? Here's a bit of humor from Neumann Films to lighten things up: http://youtu.be/ixVjpvrn7n4