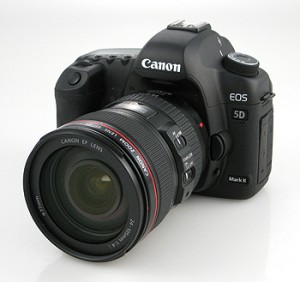 The 5th anniversary of the Canon 5D Mark II it is a great time to take a step back and assess where we have been and where we might still travel down the HDSLR road. Is the HDSLR market dead or dying? I say emphatically no, but it is changing and progressing into more of an HD (including 2k & 4k) market. To quote from Star Wars, "I Think It Is Time We Demonstrated The Full Power Of This Station."
Technology has jumped ahead of where many of the camera manufacturers feel comfortable treading. Thus, they hold back major improvements in favor of smaller ones, falsely thinking that they only need to keep up with their competitors. Let's not forget that the Nikon D90 rocked the market and was the first DSLR to offer HD video. Soon after, Canon, to stay competitive, introduced the Canon 5D Mark II. The HD video capability was obviously pretty mature in-house or Canon would not have been able to so quickly bring the industry-changing 5D Mark II to market. Large camera manufacturers appear to offer only whatever updates are necessary to sell the next batch of new model cameras, and that is truly a shame for the entire industry.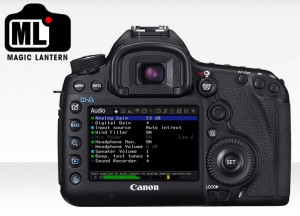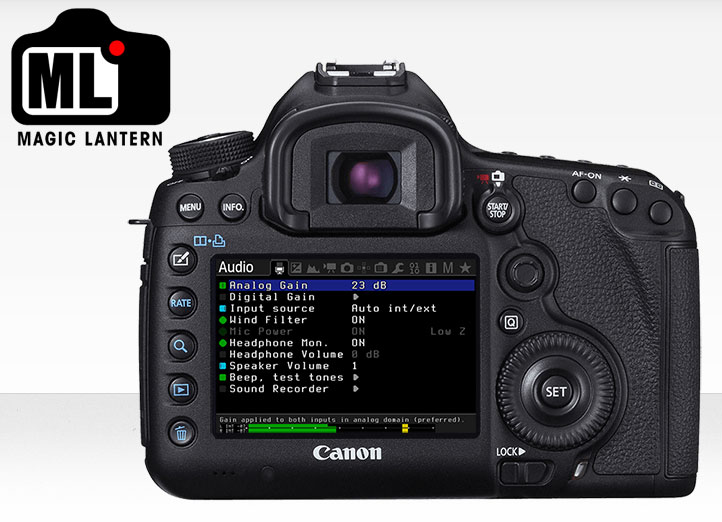 The developers at Magic Lantern have proven time and time again that even cameras like the Canon 50D, which is over five years old, are capable of shooting RAW video using their innovative free tool. The capabilities of my Canon 60D are spectacular using the Magic Lantern add-on and if the same capabilities were offered in a stock camera, I would likely purchase it.
The new RAW video feature that the Magic Lantern team has enabled on the Canon 5D Mark III is truly amazing! I predict that the first company to produce a top notch algorithm to help reduce the RAW video file size in-camera without losing color and dynamic range quality will rule the market for a couple of years. You see, RAW video files require lots of computer power and storage space to cope with them and thus will be limited, at least for now, to those who have the time and processor power to incorporate RAW into their workflow. The developers at Magic Lantern have truly moved the bar and they are dragging the major camera manufacturers kicking and screaming into the next generation of video capture. Perhaps the upcoming H.265 codec will make the 2k and 4k file sizes manageable for everyone, but RAW video files are likely still going to be huge.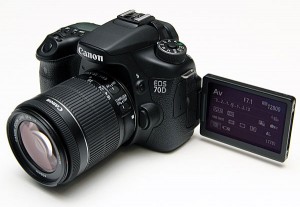 For my style of shooting, the flip-out LCD is really appreciated and something that helps me introduce alternate creative shooting angles into my footage, not to mention the beauty of being able to reverse the screen for protection when the camera is not in use. So, here is the question: Why is there no full-frame sensor camera on the market that offers a large flip-out high-resolution LCD screen? I was really hoping the Canon 5D Mark III would have this feature, but again Canon went with the status quo. There is no doubt that the Canon 5D Mark III is a great camera and a large jump ahead, but it could have been a quantum leap rather than a just another standard upgrade. The new Canon 70D is a great example of focus innovation mixed with the same video quality of the previous generation 60D. I am sure there are some minimal improvements, ISO etc., but again the upgrade is underwhelming and my guess is that sales of the 70D camera will be as well.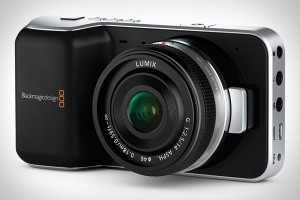 Will the HDSLR market still exist in 5 years? Unless Canon and the other big name manufacturers start putting the features into their cameras that the independent filmmakers are clamoring for, the HDSLR market share will dwindle and they will lose dollars to the other more nimble and innovative companies like Black Magic. I personally think we are moving toward the mirrorless cameras, as the smaller form is something that we can all appreciate. Give me a full-frame sensor, mirrorless camera, large enough to hold comfortably, that will shoot a modified version of RAW video and fit my existing Canon glass with good audio capabilities along with a high resolution EVF plus a large high resolution flip-out LCD screen and I will be a pretty happy camper.
If you found this blog interesting, please be sure to share it on Facebook or Twitter.
P.S. This was my contribution to the Planet5D eBook which includes over 30 contributions from various people from all over the world. You can get your copy of the full version on Planet5D.