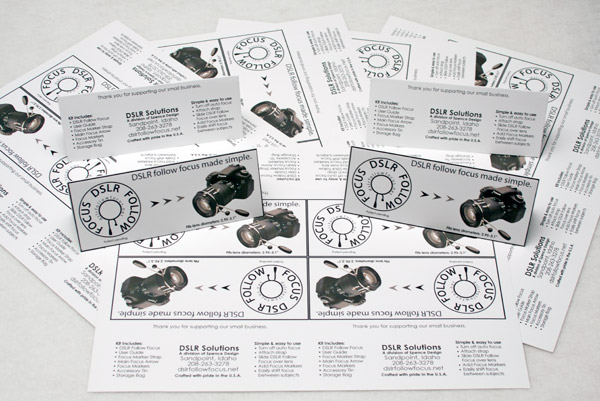 The DSLR Follow Focus package top has been finalized and enough are printed for the initial production run. Things are looking good and I am still on track for flipping the switch, perhaps even as early as tomorrow to offer purchasing of the DSLR Follow Focus kit on this website.
Check back here or sign up in the right-hand column to stay in the loop and be notified once the shopping cart is live.
If you have any questions, do not hesitate to drop me an e-mail and I will respond as soon as I can.